7777777
Mixed media on canvas
31x11''
MMXXII
---
Get Well Soon Bouquet 1 [Earth Death 9.1]
Mixed media on canvas
12x16''
MMXXII

Sorry Bouquet 1 [Earth Death 9.2]
Mixed media on canvas
12x16''
MMXXII

Condolences Bouquet 1 [Earth Death 9.3]
Mixed media on canvas
12x16''
MMXXII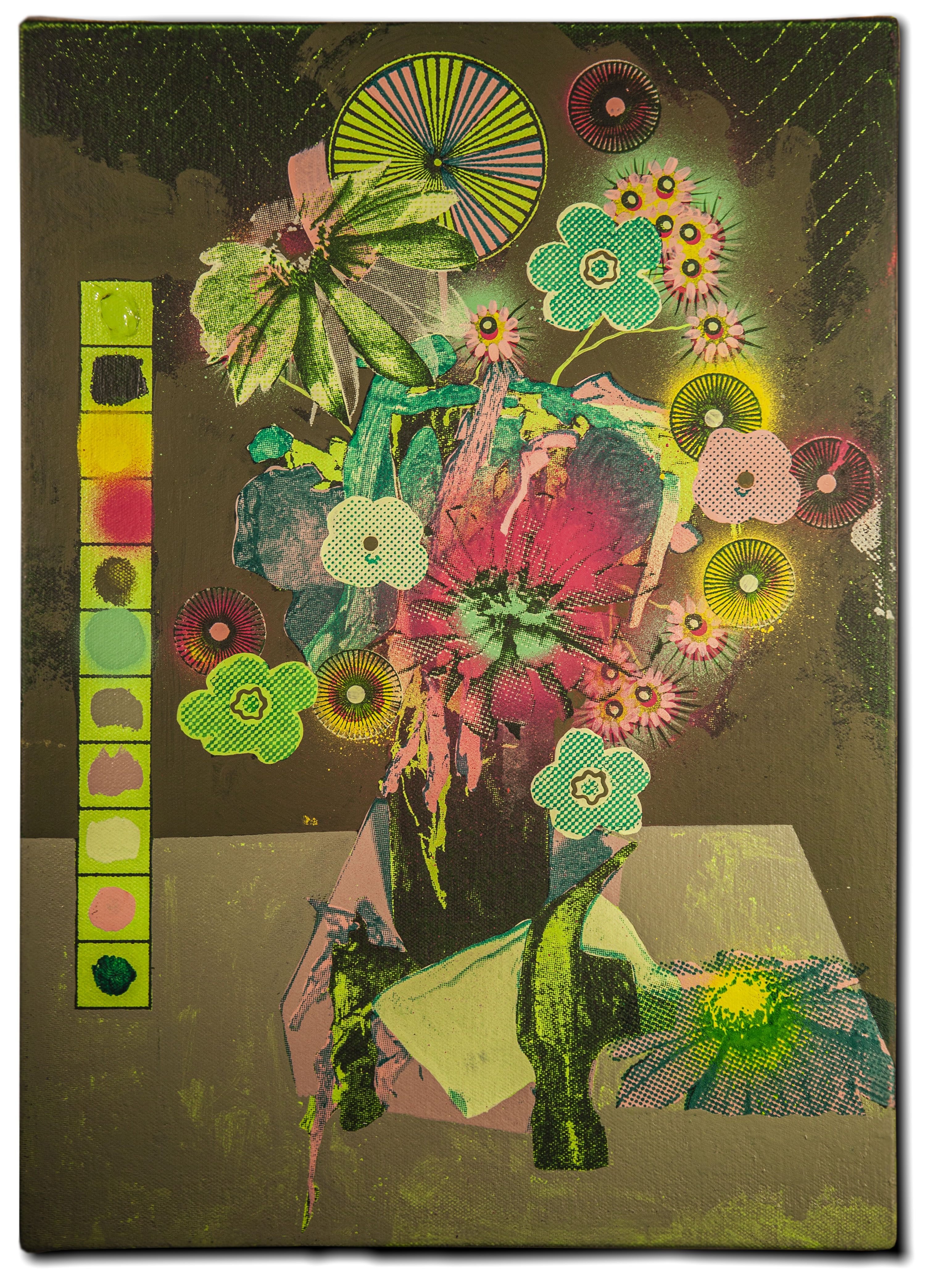 Get Well Soon Bouquet 2 [Earth Death 10.1]
Mixed media on canvas
12x17''
MMXXII
Sorry Bouquet 2 [Earth Death 10.2]
Mixed media on canvas
12x17''
MMXXII

Condolences Bouquet 2 [Earth Death 10.3]
Mixed media on canvas
12x17''
MMXXII
Get Well Soon Bouquet 3 [Earth Death 11.1]
Mixed media on canvas
18x24''
MMXXII

Sorry Bouquet 3 [Earth Death 11.2]Mixed media on canvas
18x24''
MMXXII
Condolences Bouquet 3 [Earth Death 11.3]
Mixed media on canvas
18x24''
MMXXII
---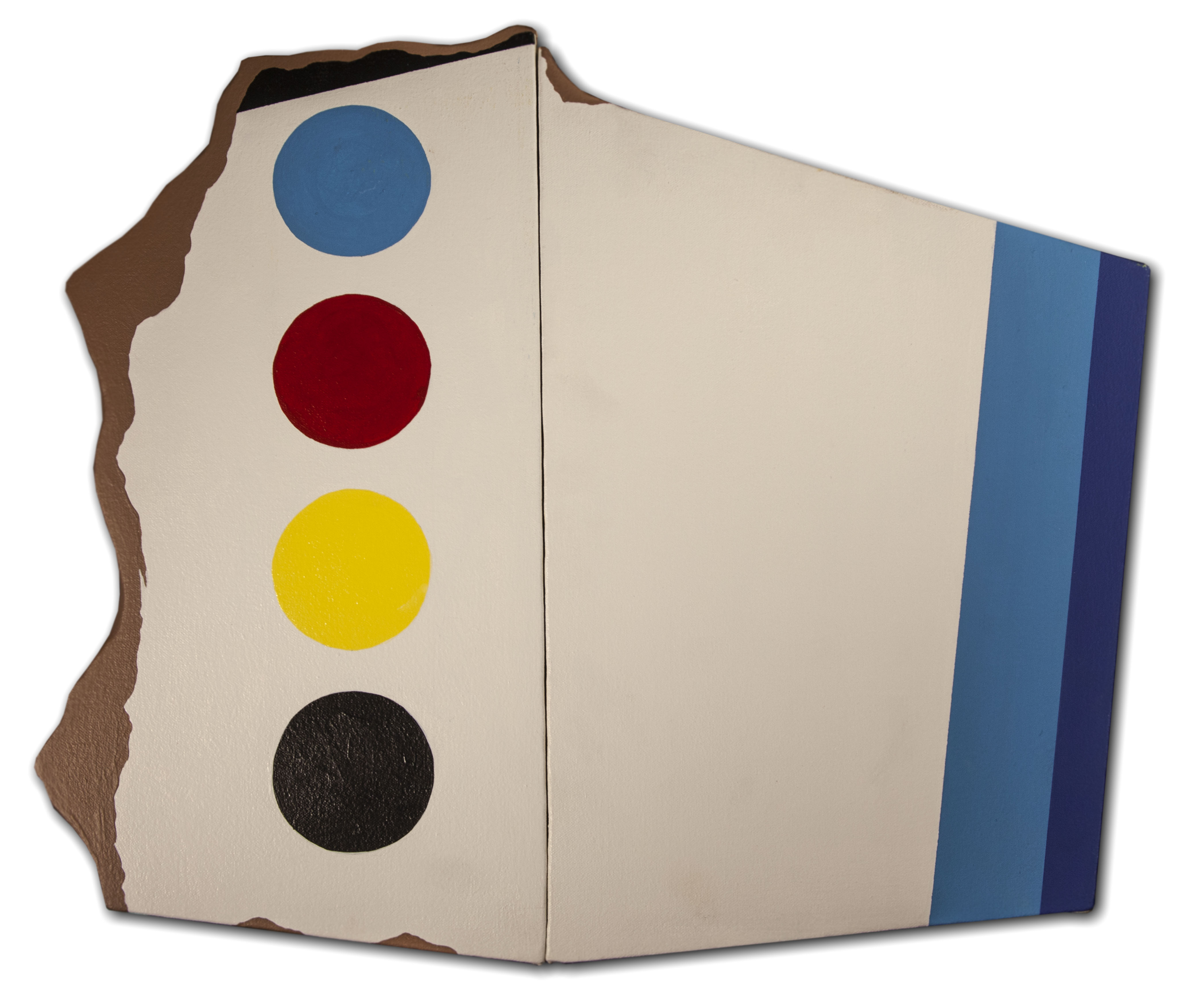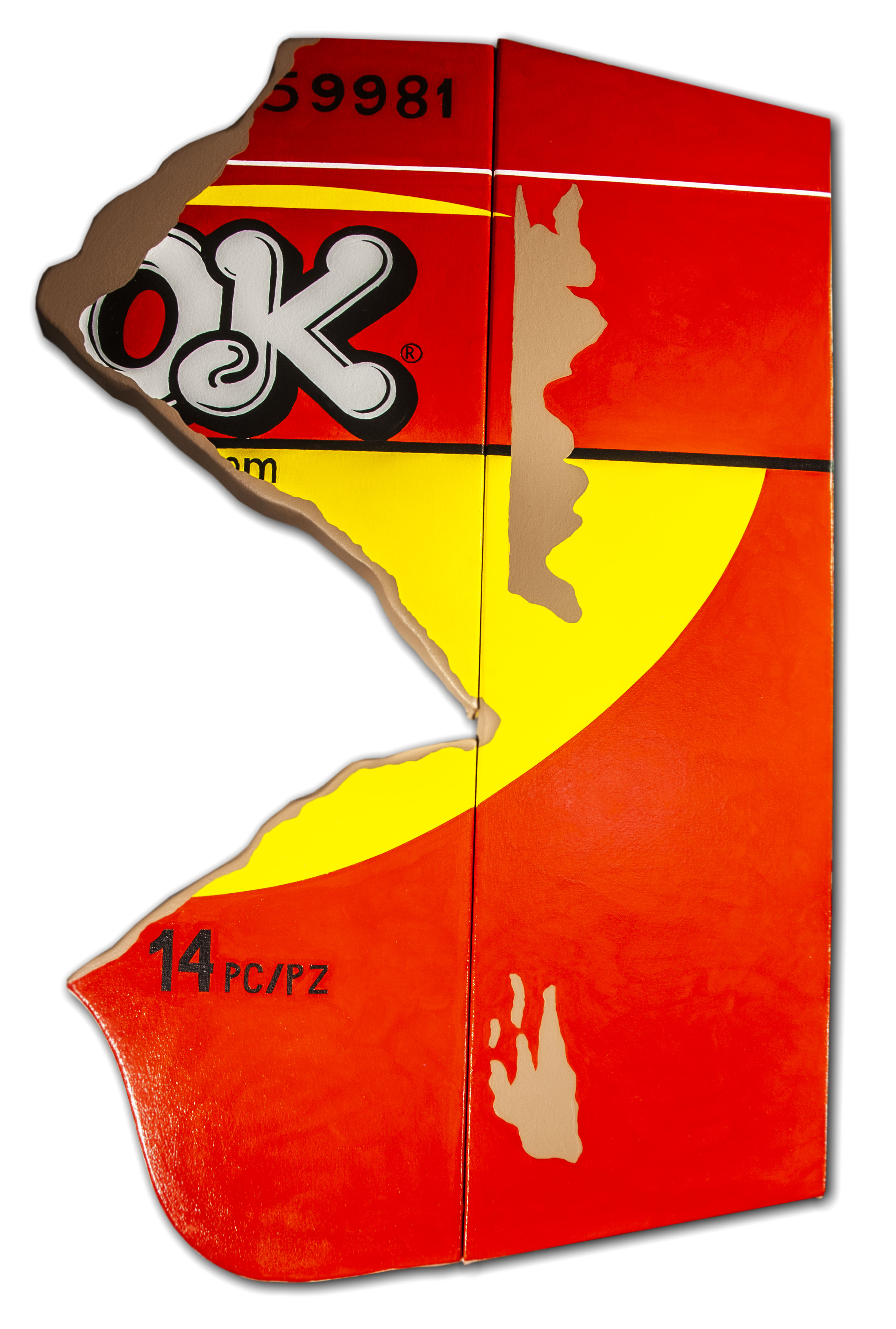 Commodities
Mixed media on canvas
sizes variable
MMXXII



Commodity 1. 24x8'' Commodity 2. 12x24''
Commodity 3. 21x24''
Commodity 4. 24x17''
Commodity 5. 12x13''Commodity 6. 24x12''
Commodity 7. 9x21''
Commodity 8. 11x18''
Commodity 9. 11x14''
Commodity 10. 13x30'' Commodity 11. 24x12''

Commodity 12. 22x18''
Commodity 13. 31x17''

Commodity 14. 37x23''Commodity 15. 42x33''
Commodity 16. 31x17''
Commodity 17. 37x13''
Commodity 18. 19x34''Commodity 19. 11x22''
Commodity 20. 14x13'' (2)
Commodity 21. 29x10''
Commodity 22. 24x13'' (2)

---
Landscape In Crisis 1-4
I. The Price of Friction
II. The Rock Which The Builder Has Rejected Has Become The Cornerstone
III. A Bell Cannot Be Unrung
IV. The Beatings Will End When Moral Improves
Mixed media on canvas
18x24''
MMXXII
---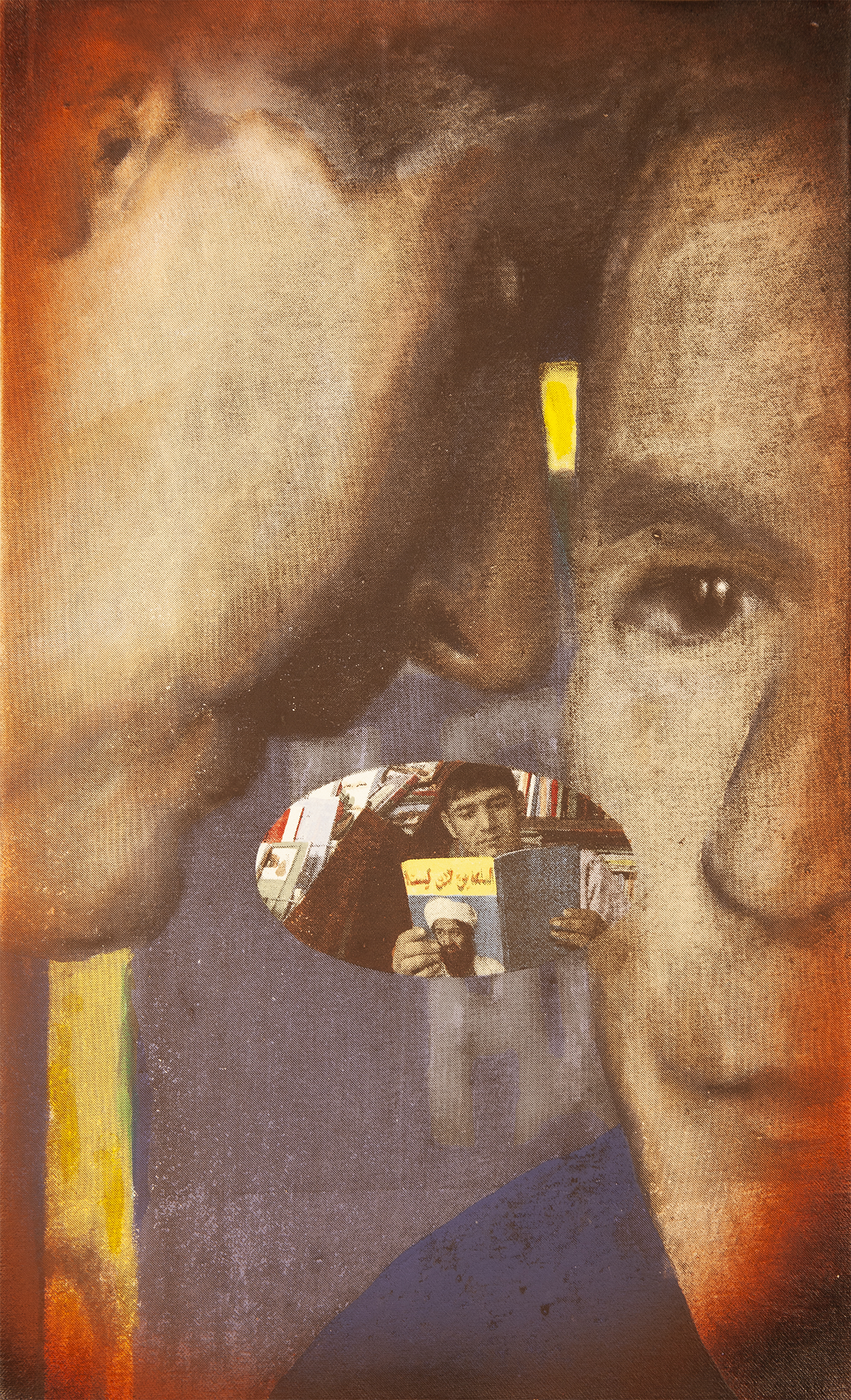 The Whisper
Triptych 1 of 3
Acrylic, latex on canvas
12x20''
MMXXII

Birthday Tears
Triptych 2 of 3
Acrylic, latex on canvas
16x20''
MMXXII

Thanks Obama
Triptych 3 of 3
Acrylic, latex on canvas
16x20''
MMXXII
---
Reform Everything (Earth Death 8.1)
60 x 48''
Acrylic, matte medium on paper, kozo, canvas
MMXXI

Reform Everything (Earth Death 8.2)
16.5 x 35.5''
Acrylic, matte medium on paper, kozo, canvas
MMXXI

Reform Everything (Earth Death 8.3-.6) (prints)
11x17''
Screenprint on paper
MMXXI
Black [edition of 20]
Green [edition of 30]
Red [edition of 25]
Yellow [edition of 35]
---
Bad Pillar
I 55 x 28 x 16''
II 41 x 16 x 16''
III 52 x 18 x 17''
IV 45 x 24 x 16''
MDF, pine, studio rags, drop cloth, primer, enamel, ash, stir stick, lathe, ratchet straps, found objects
MMXXI
---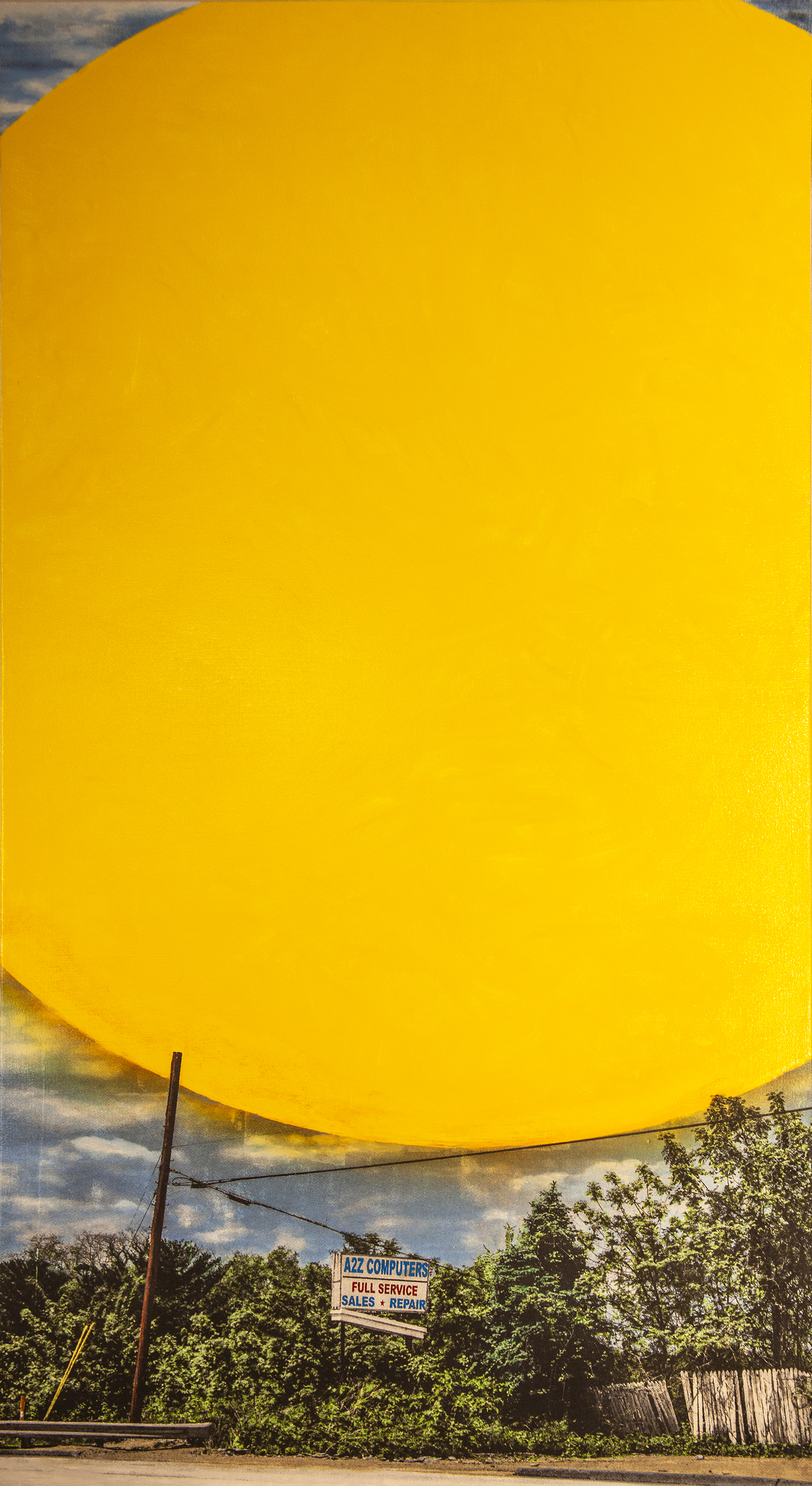 Solar Flare
48 x 24''
Acrylic, enamel on canvas
MMXXIprivate collection
---
Painting for a Broken Economy
32 x 46''
Acrylic, enamel on canvas
MMXXI
---
COVID Sunrise
34 x 26''
Acrylic, enamel on canvas
MMXXI
---
Playtime at The Mill 1
16 x 22 x 12''
Found objects, wire, sponge, aerosol, acrylic
MMXXI

Playtime at The Mill 2
20 x 40 x 24''
Found objects, wire, sponge, aerosol, acrylic
MMXXI

Playtime at The Mill 3
12 x 20 x 12''
Found objects, wire, sponge, aerosol, acrylic
MMXXI
---
Gaia's Tears (1 of 4)
37 x 25.5''
Acrylic, latex, aerosol, ash, resin, heat gun on found steel panel
MMXXI
Gaia's Tears (2 of 4)
37 x 25.5''
Acrylic, latex, aerosol, ash, resin, heat gun on found steel panel
MMXXIprivate collection
---
Beat Cop
45.5 x 45.5''
Primer, latex, aerosol on panel
MMXXI
Rosetta
45.5 x 45.5''
Primer, latex, aerosol on panel
MMXXI

January Ladder
45 x 25''
Primer, latex, aerosol, vinyl siding, found objects on panel
MMXXI


A Walk With Danny
15x23''
Primer, latex, aerosol, found objects on panel
MMXXIprivate collection
Harbinger 34x23''
mixed media, found objects on canvas, panel
MMXXI
---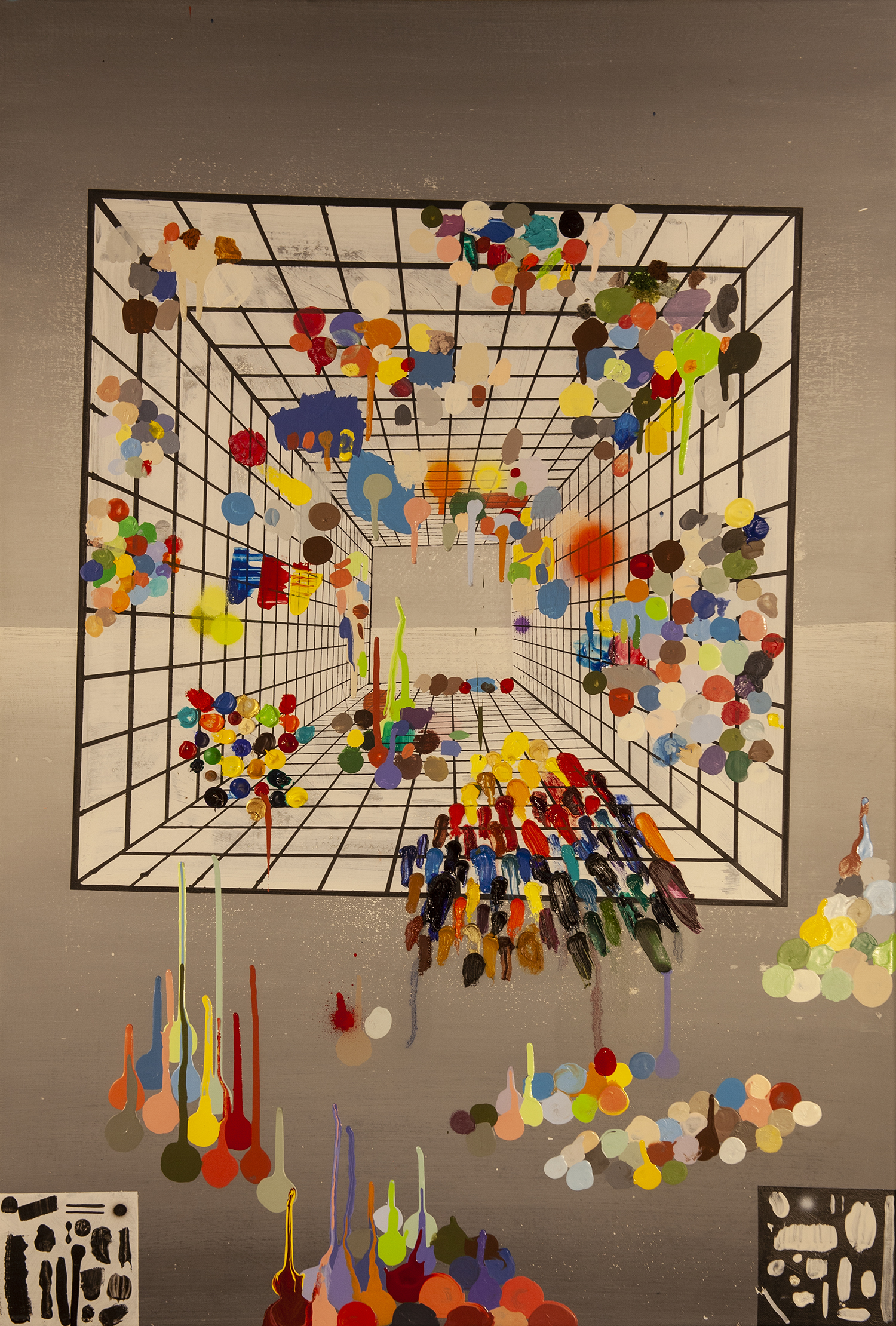 Studio Metadata 1.1
36 x 24''
Acrylic, latex, oil, enamel, aerosol, on canvas
MMXVIII-MMXXII
Studio Metadata 1.2
24 x 36''
Acrylic, latex, oil, enamel, aerosol, on canvas
MMXVIII-MMXXII
---
Death Cult
32 x 26 x 3.5''
Acrylic, latex, enamel, airbrush, found objects on panel
MMXXI

'Bookscanner
31 x 31 x 5.5''
Acrylic, latex, enamel, ash, found objects on panel
MMXXI
---
Beware
11x17''
screenprint on cardstock
MMXXI
Edition of 50
Jail
8x10''
screenprint, airbrush on archival rag paper
MMXXI
Edition of 50
---
Aesthetic Conspiracy
55.5 x 39.5''
acrylic, latex, airbrush on drop cloth
MMXX
---
View Through a Distorted Lens
18 x 60''
Acrylic, enamel, latex, oil on drop cloth
MMXX
---
Missed Targets
31 x 24''
Acrylic, aerosol, airbrush, ash, found objectson canvas, board, mirror
MMXX

private collection
---
Labor With a Smile
35 x 26 x 6''
Aerosol, primer, latex, caulk, oil, vinyl siding, found object, fluorescent light, invasive vine, ceramic, found objects on rag, linen, panel
MMXX
private collection
---
You Will Stand
24 x 24''
Acrylic, latex, oil, found objects on board

MMXXprivate collection
---
EARTH DEATH 5
38 x 38 x 5.5''
Acrylic, latex, enamel, pine, found objects, ash on acrylic, panel
MMXX
EARTH DEATH 6
38 x 38 x 5.5''
Acrylic, latex, enamel, pine, found objects, ash on acrylic, panel
MMXX
EARTH DEATH 7
38 x 38' x 5.5''
Acrylic, latex, enamel, pine, found objects, ash on acrylic, panel
MMXX
---
Ode to My '96 T100
32 x 24 x 5.5''
Found objects, POR-15 on panel
MMXX
private collection
---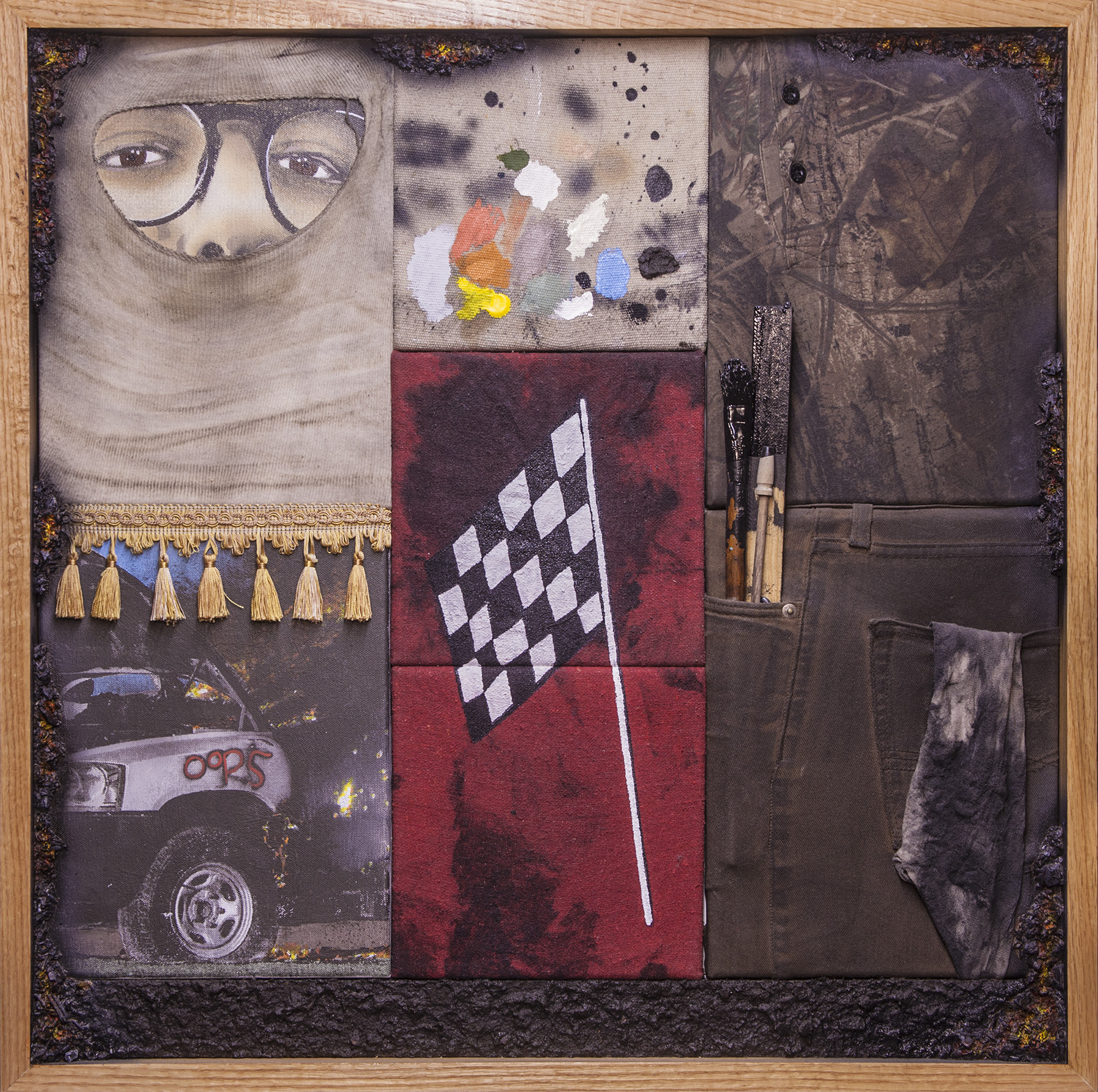 Flat Tire
28 x 28''
Found objects, rust, acrylic, enamel, airbrush, on shop rag, canvas, panel
MMXX

Finish Line
28 x 28''
Found objects, rust, acrylic, enamel, airbrush, on shop rag, canvas, panel
MMXX
---
Category 5
20x20''
acrylic, airbrush, ash, enamel on found object
MMXX

Work Week
40x16''
acrylic, airbrush, ash, enamel on found object
MMXX

private collection



Surrender
28x28''
acrylic, airbrush, ash, enamel on found object
MMXX
private collection
---
Want It? Buy It! ... Forget About It
64x40''
Acrylic on paper, canvas
MMXX
---
Earth Death 4.1, 4.2
11x14''
screenprint on archival paper
MMXIX
edition of 10, 10
---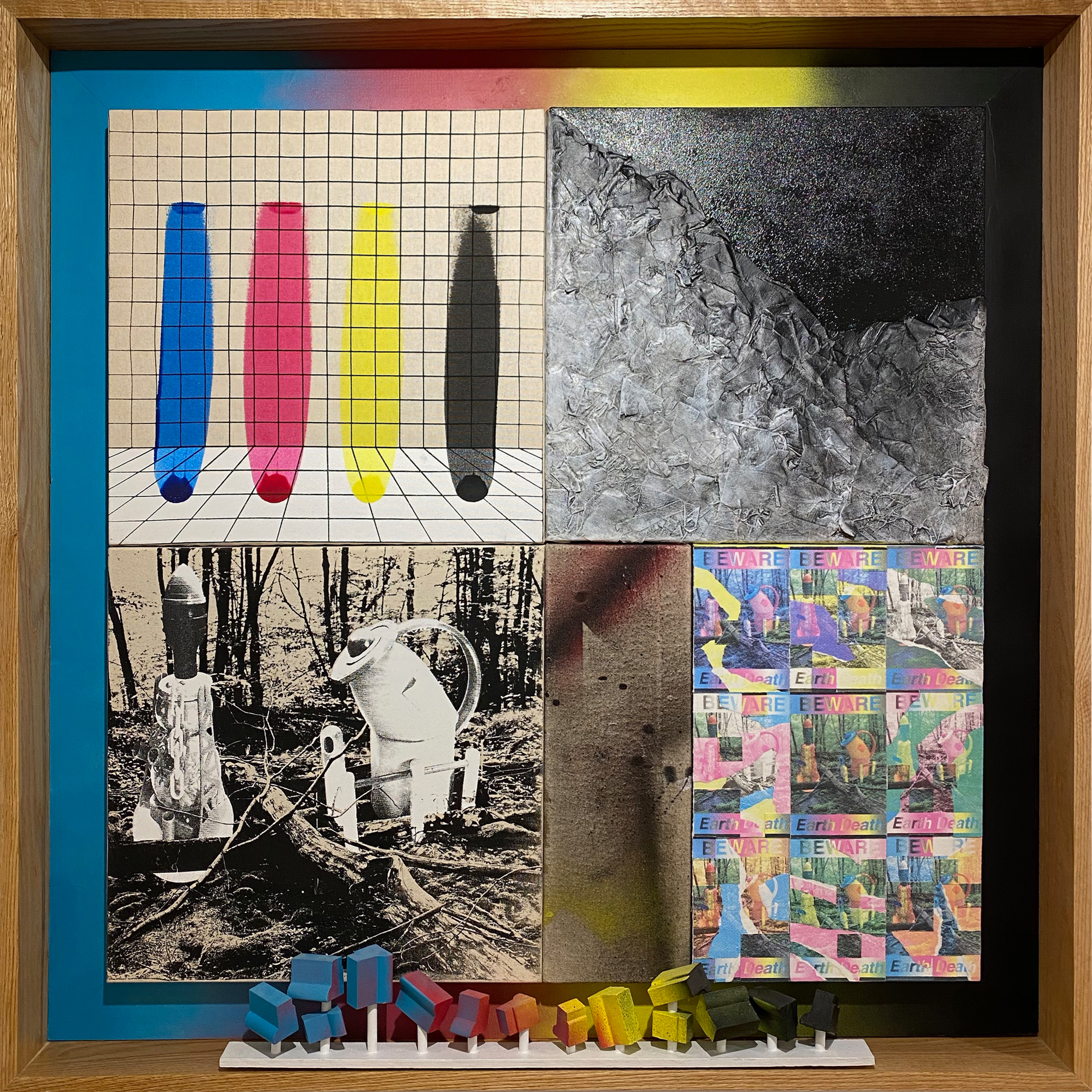 Earth Death 1, 2, 3
43.5 x 43.5 x 5.5"
PETE plastic, HDPE plastic, PVC plastic, PP plastic, PS plastic, hot glue, wood glue, acrylic glue, acrylic ink, acrylic paint, latex paint, cotton rag paper, cotton canvas, cotton cloth, POR-15, aerosol, clear acetate, polyester, photographic emulsion, pine, oak, polyurethane, aluminum, steel
MMXIX

Crackpots, energy oligarchs, and corporate lobbyists far and wide publically rejected the notion of global warming the moment they witnessed winter's first snowflake, leading the scientifically minded to rebrand what we are now witnessing on a global scale as climate change. These mixed media combines are a proposal for yet another rebrand, reflecting the severity of our contemporary dilemma. How would we reassess and self correct our ecologically vicious consumption behavior if the moniker of EARTH DEATH was adopted?

On display December 2019 at The Pittsburgh Center for the Arts and Media in What Have We Done, curated by

Tina Dillman
private collection
---
Neverending Monday
49x64''
Acrylic, enamel, latex, found objects on canvas
MMXIX
private collection
---
16 Failures
52x56''
acrylic, graphite, ash (16 destroyed paintings), found objects on canvas
MMXIX
---
The Digital Dark Ages
52x58''
screenprint on rag paper, canvas
MMXIX
---
Media Dystopia
17x11''
9-color screenprint
MMXIX
Edition of 12

Shameless Self Promotion
17x11''
6-color screenprint
MMXIX
Edition of 12

Recursion
11x17''
2-color screenprint
MMXIX
Edition of 12

Who's Ox Is Being Gored?
11x17''
2-color screenprint
MMXIX
Edition of 12

If You Don't Have A Seat At The Table, You're Probably On The Menu
11x17''
2-color screenprint
MMXIX
Edition of 12

Break Your Gun Or Use It?
11x17''
2-color screenprint
MMXIX
Edition of 12

---
Rise Of The Charlatan
72x49''
Acrylic, latex, airbrush on canvas
MMXVII
---
Delusion Of Grandeur
48x48''
Acrylic, airbrush on canvas
MMXVII
private collection
---
New American Gothic
35x23''
Acrylic, airbrush on canvas
MMXVII
private collection
---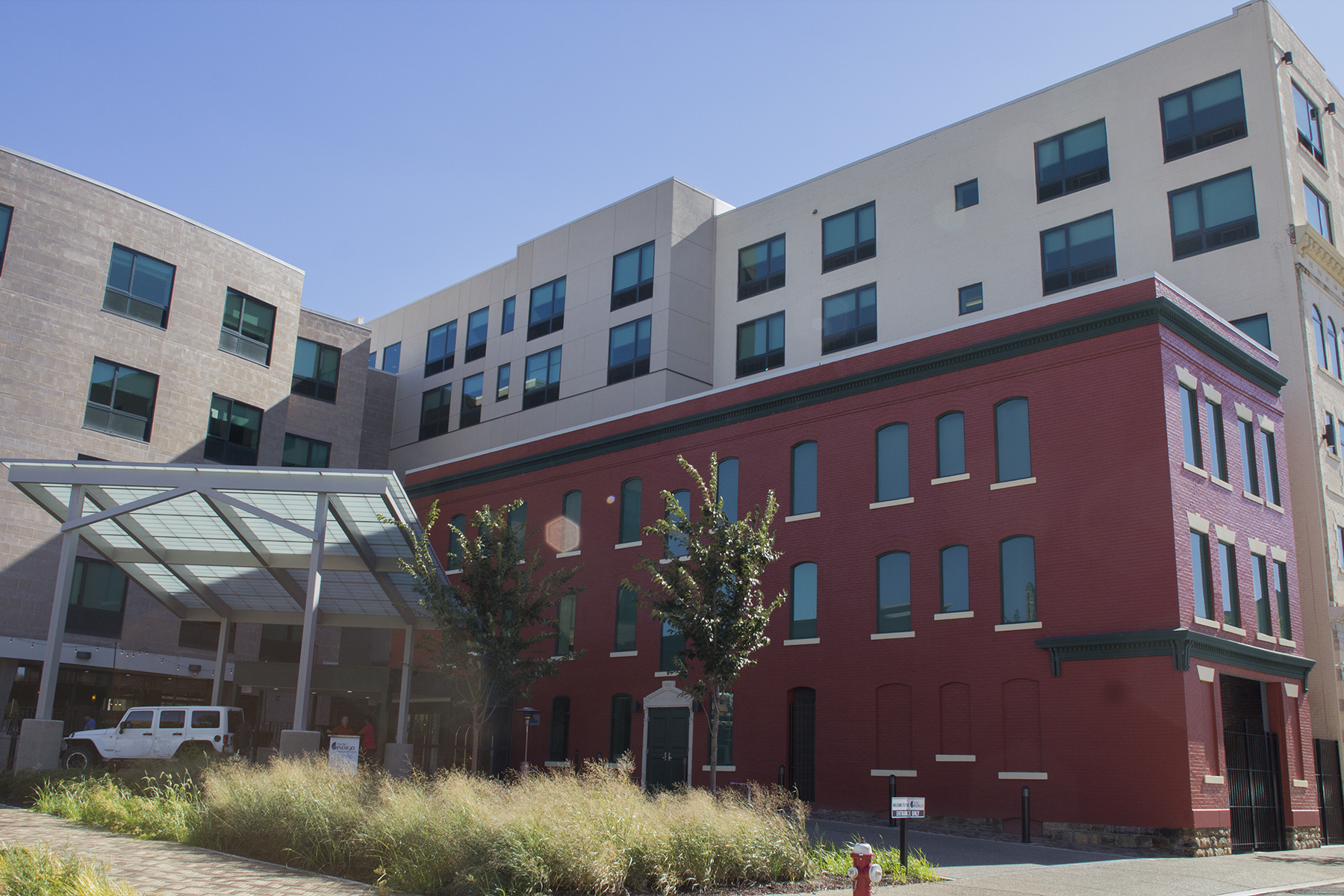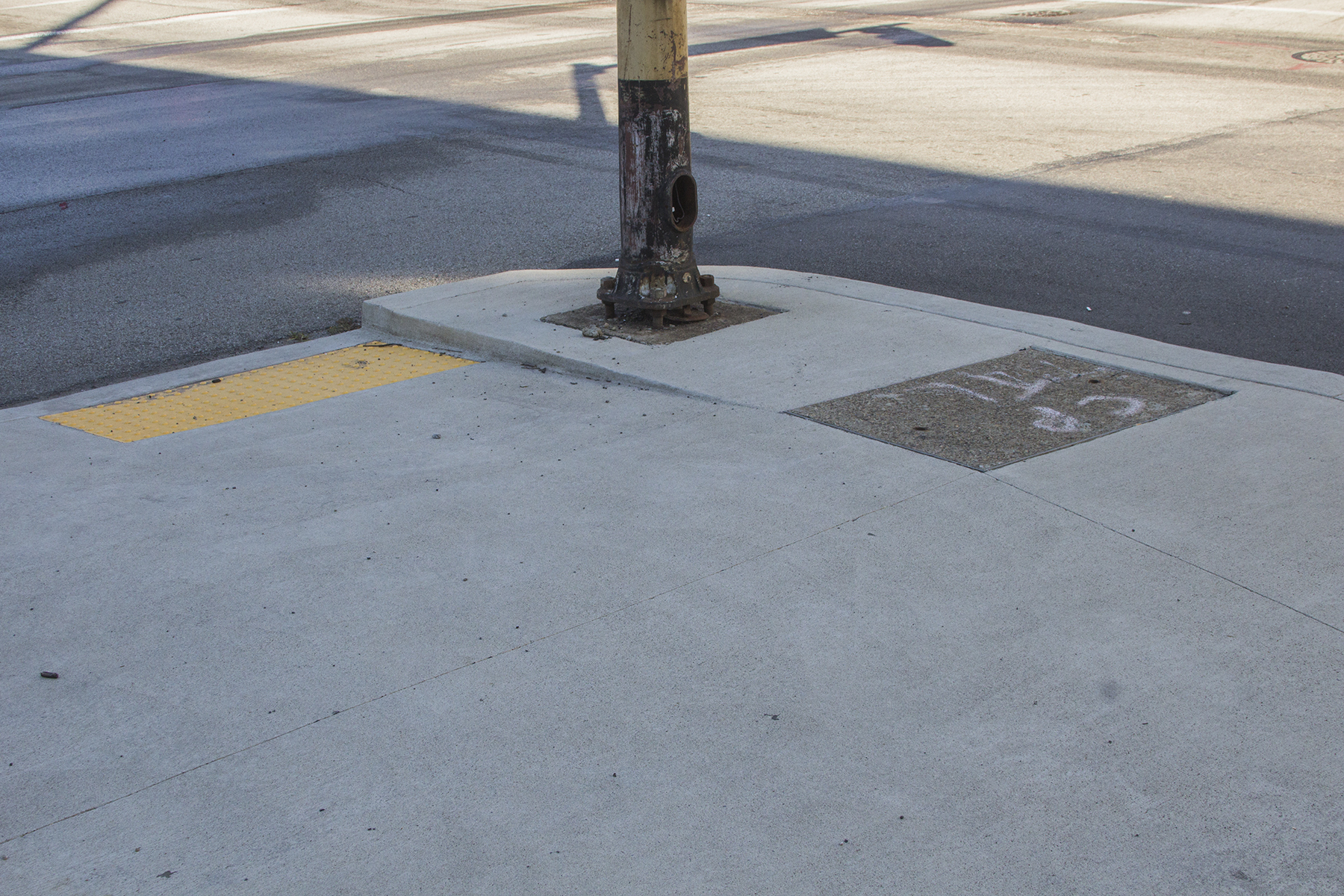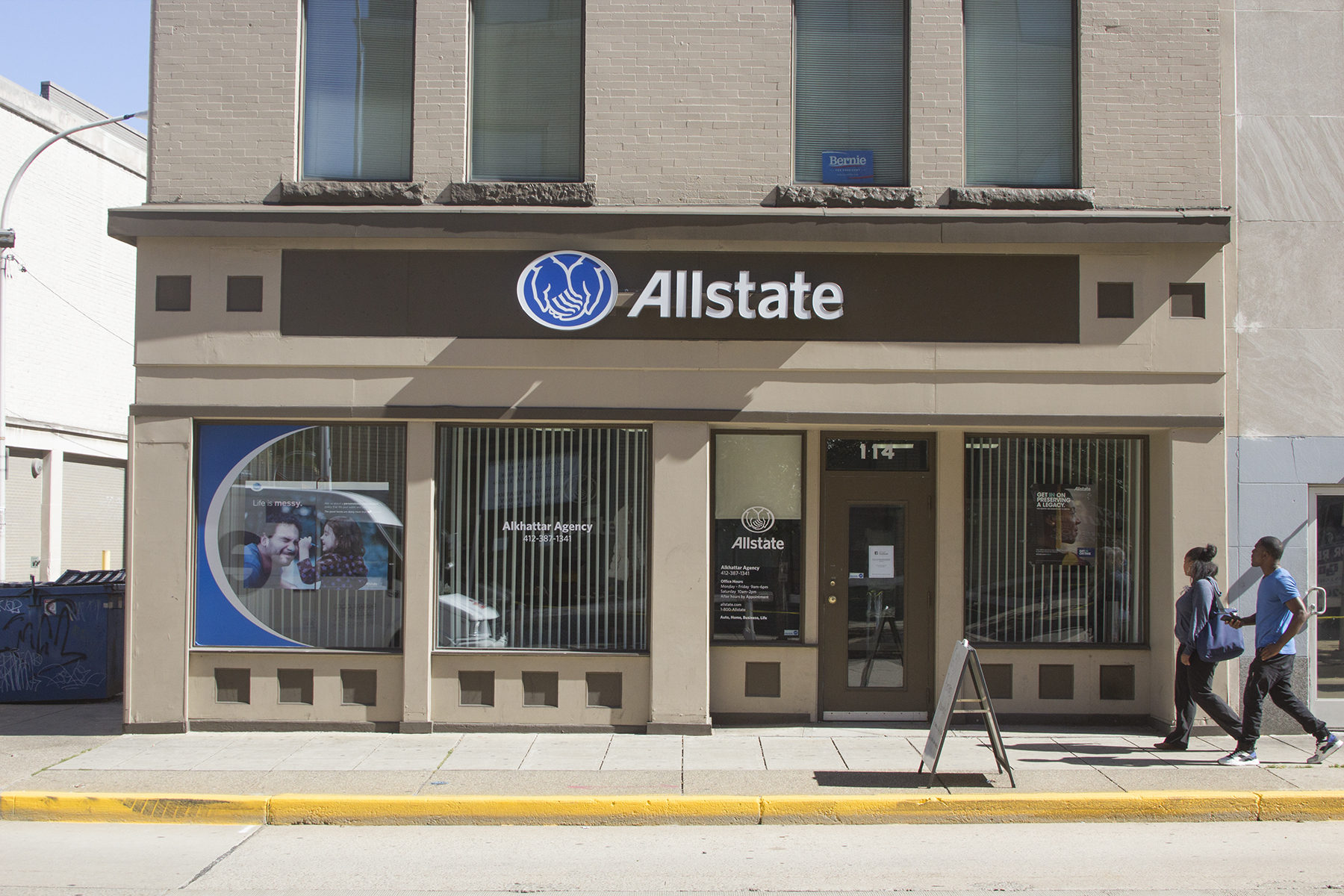 CLEARANCE
Documentary photography
MMXI-MMXVII
select images

28-page zine (1-4)
5.5 x 3.25''
BW laser print interior
Screenprinted printed CMYK Covers

1st edition of 50 disseminated to local artists and community leaders
2nd Edition of 100 available on request
This photo essay is an ongoing investigation of the business quarter of East Liberty and the surrounding neighborhoods making up Pittsburgh's East End, an area that has gone through several dramatic cultural and economic shifts throughout its 200-year history. My objective is to offer an alternative narrative to the story of East Liberty's recently acclaimed economic and cultural upheaval over the course of the 2010's. My intention is that these photographs serve as a historical document, perpetuating an ongoing conversation in our community regarding social and economic issues impacting the area, namely inequitable urban planning, gentrification, classism, institutional racism, geographic segregation, consumerism, and corporate capitalism. My hope is that these images will provide evidence of these ailments, and will help to prompt more conscious and inclusive urban redevelopment moving forward. From an aesthetic standpoint, I employ several presentation and compositional formats. Namely, these include formal before-and after diptychs, image pairing, historical tableau-inspired scenes, formal portraiture, documentation of inanimate objects, and serial imagery. In doing so, the reveal includes stark contrast between pre and post development, depictions of community members in relationship to the built environment, visual metaphors, and imagined narratives.
---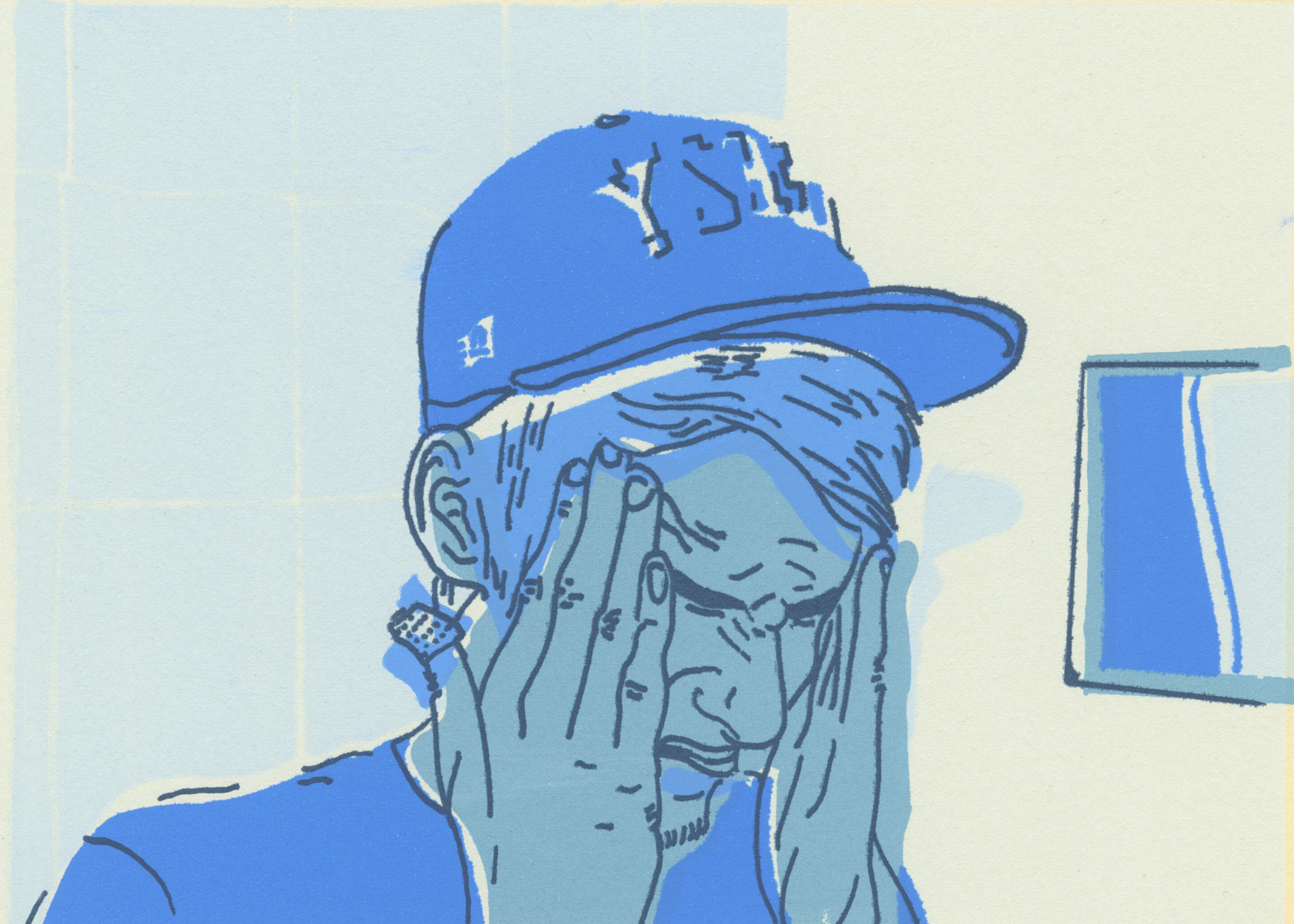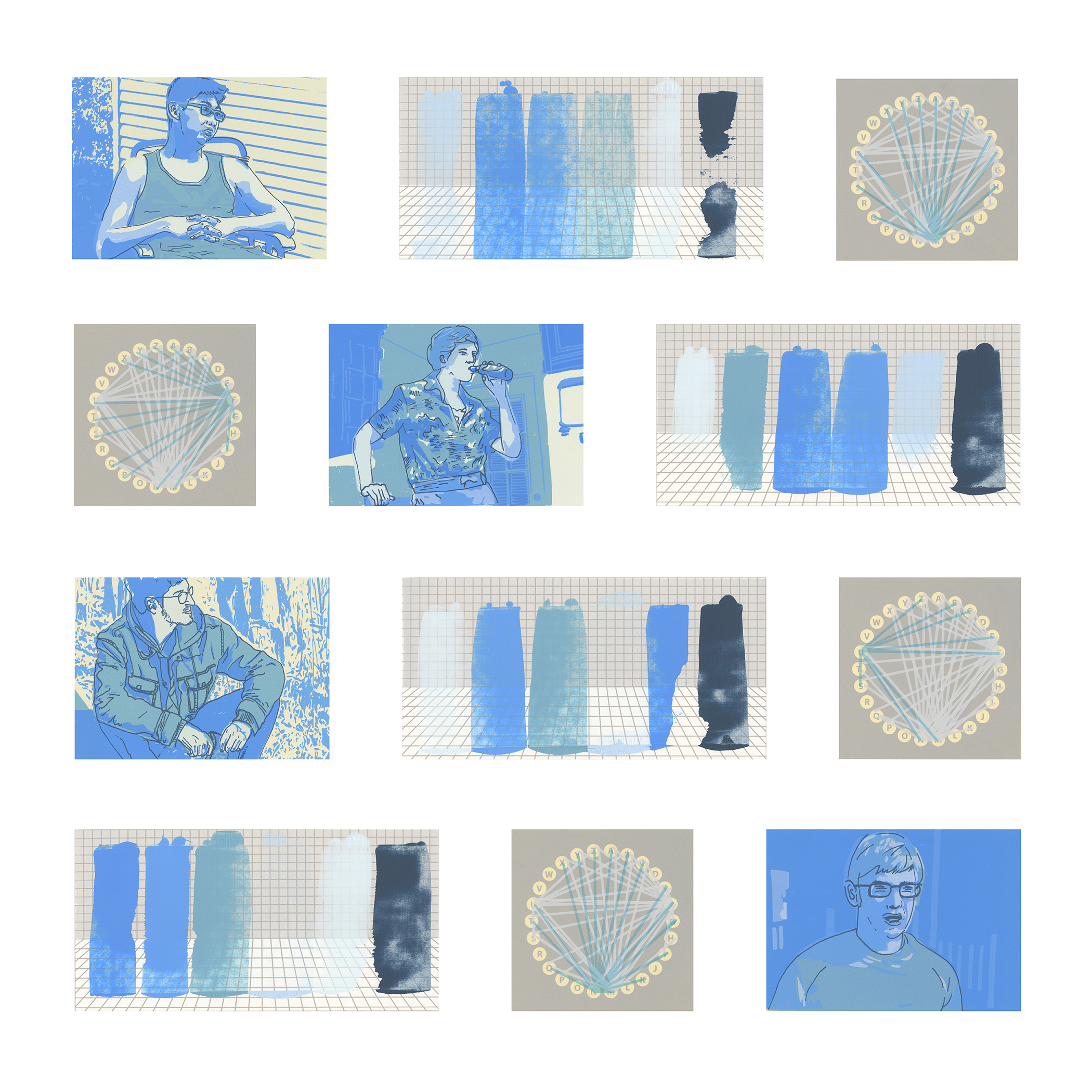 Blue Millennials
5 x 7'', 5 x 5'', 5x 10''
Screenprints on archival paper
MMXV
This is an attempt to create a series of analog visual maps of my online social network. I used a data pool of 26 millennials—25 close friends and myself—and investigated our digital connectivity to one another through basic data mining of available friend lists and following lists on image-dominant social network platforms. These subjects were then further analysed in smaller social circles of 1 to 5 individuals. This project has three essential visual components, a portrait, a network map, and a metadata grid. The intention of this project was to reflect on the greater millennial experience, investigating themes of social connectivity, smart phone use, isolation, and data collection in the new digital age.
---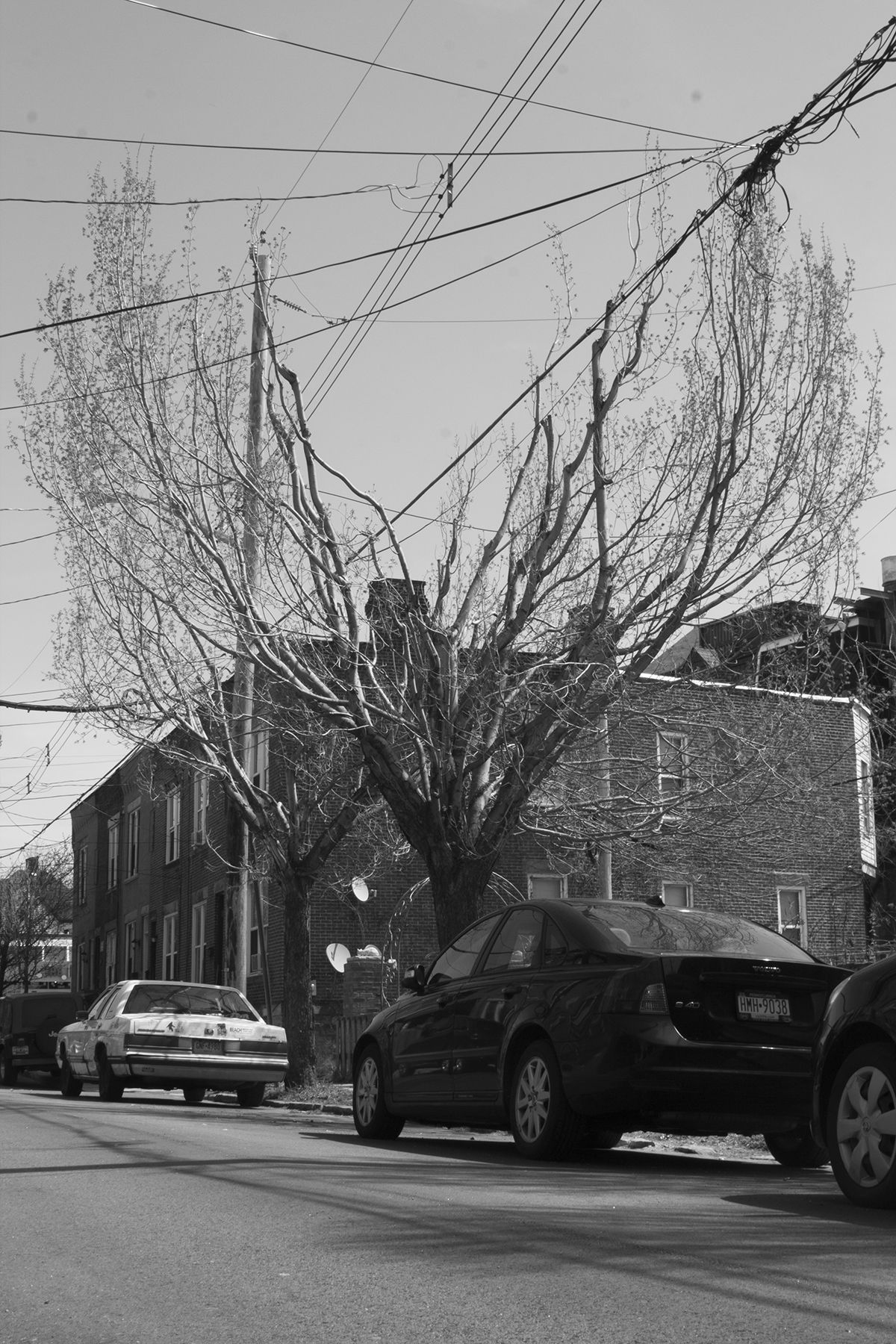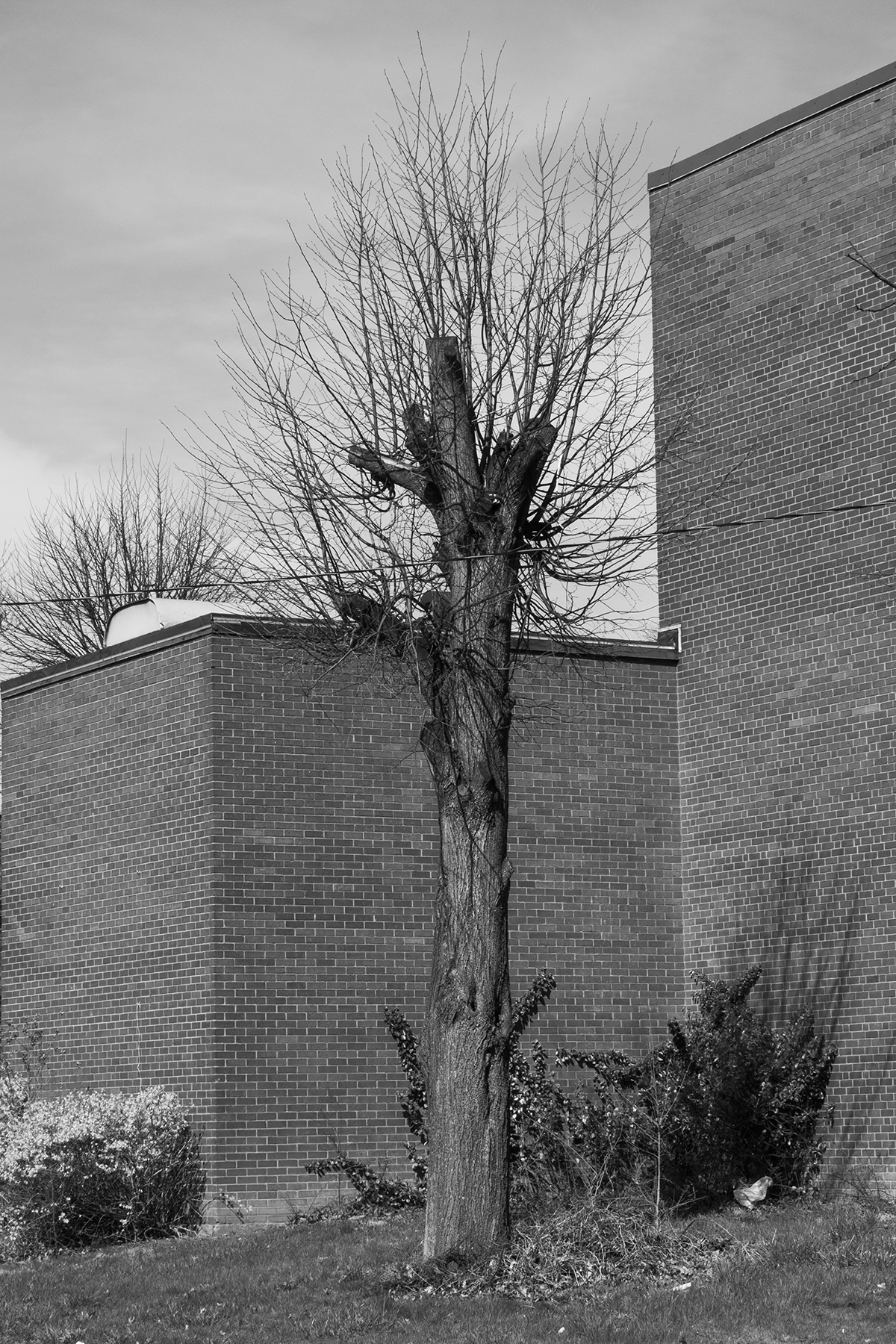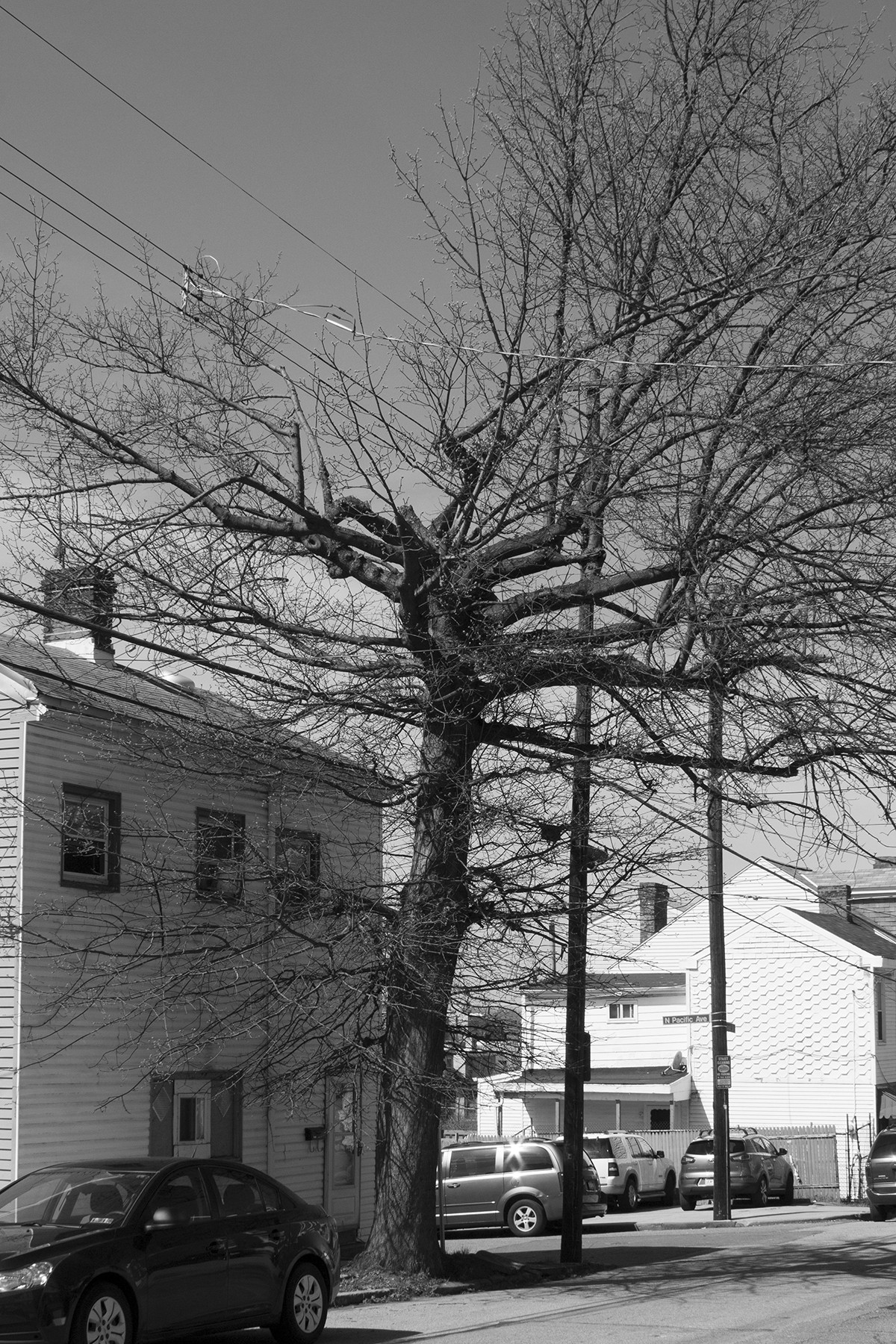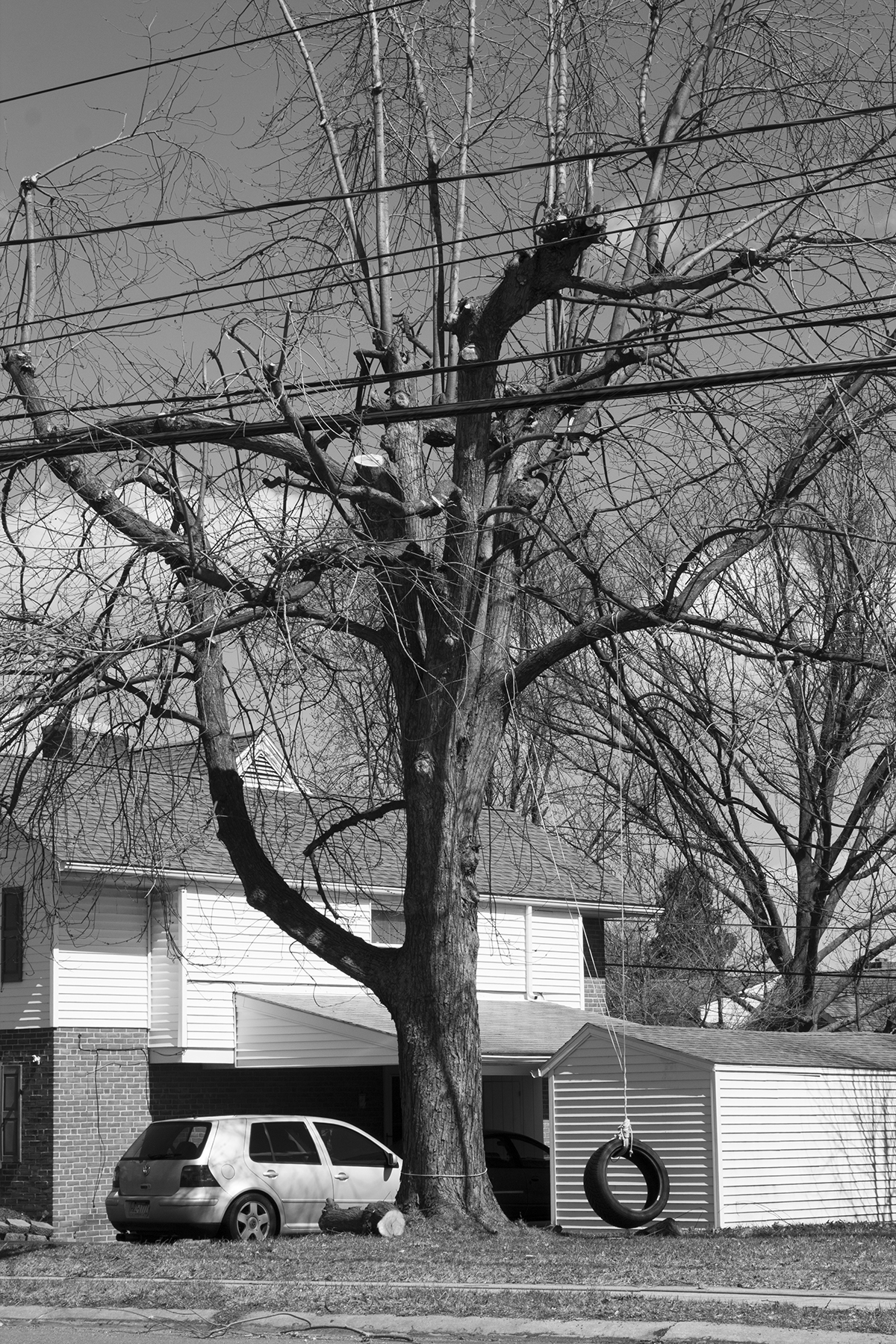 Growing Pains
Digital photographs
MMXV
---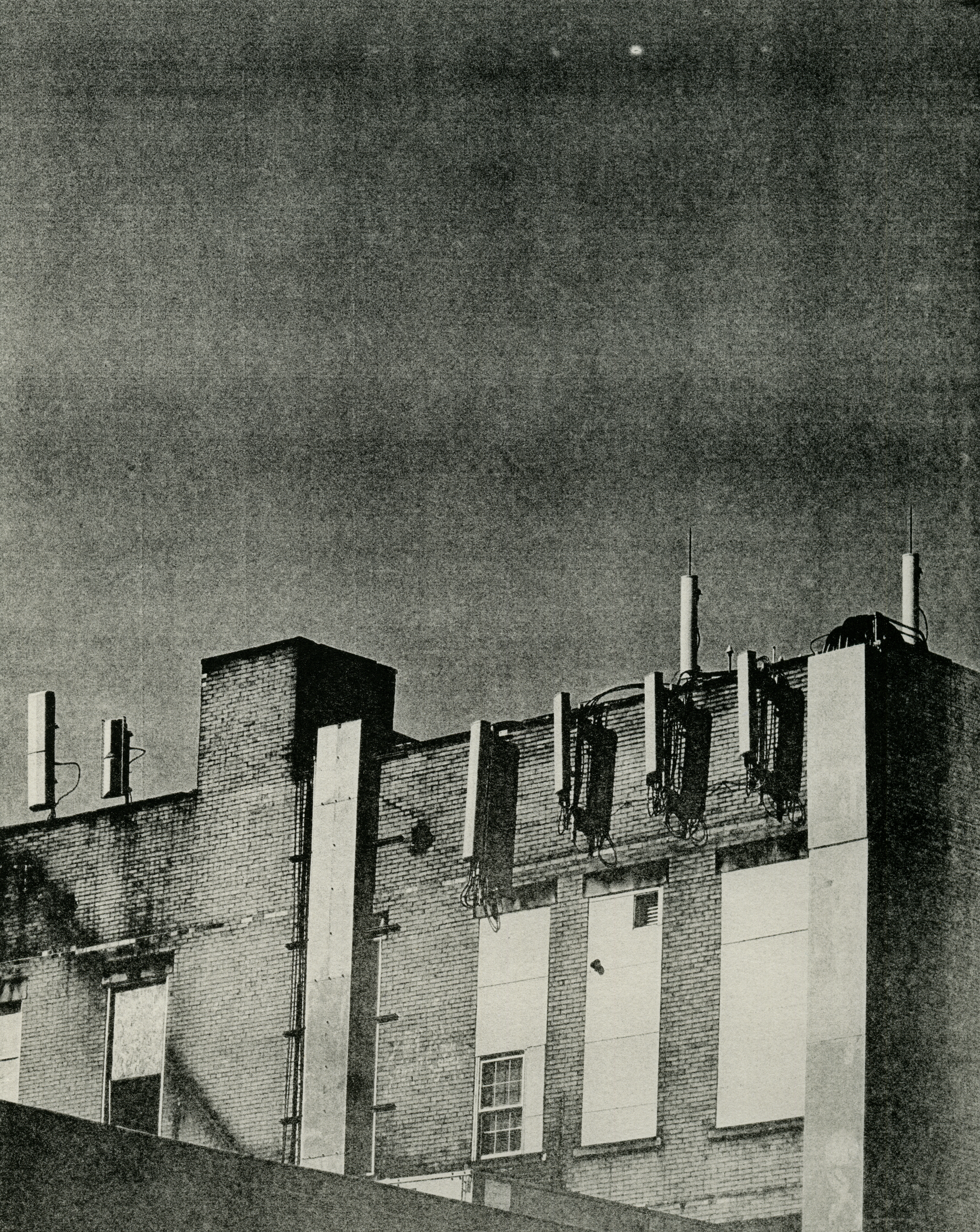 Society Digitized
8 x 10''
photo-lithographs on archival paper
MMXIV


17x21'' matted and hand-framed in birch plywood

Supplemental 4x6'', 5x7'', 6x6'', and 7x7'' proofs available

These images depict the recent infiltration of technological infrastructure across Pittsburgh's landscape. These antenna systems, known as base stations or cell sites, include both receivers and transmitters, blanketing the area with a wireless telecommunication grid. To me, these images are of Orwellian obelisks, information gatekeepers, vessels of immense power and knowledge in the 21st century.
---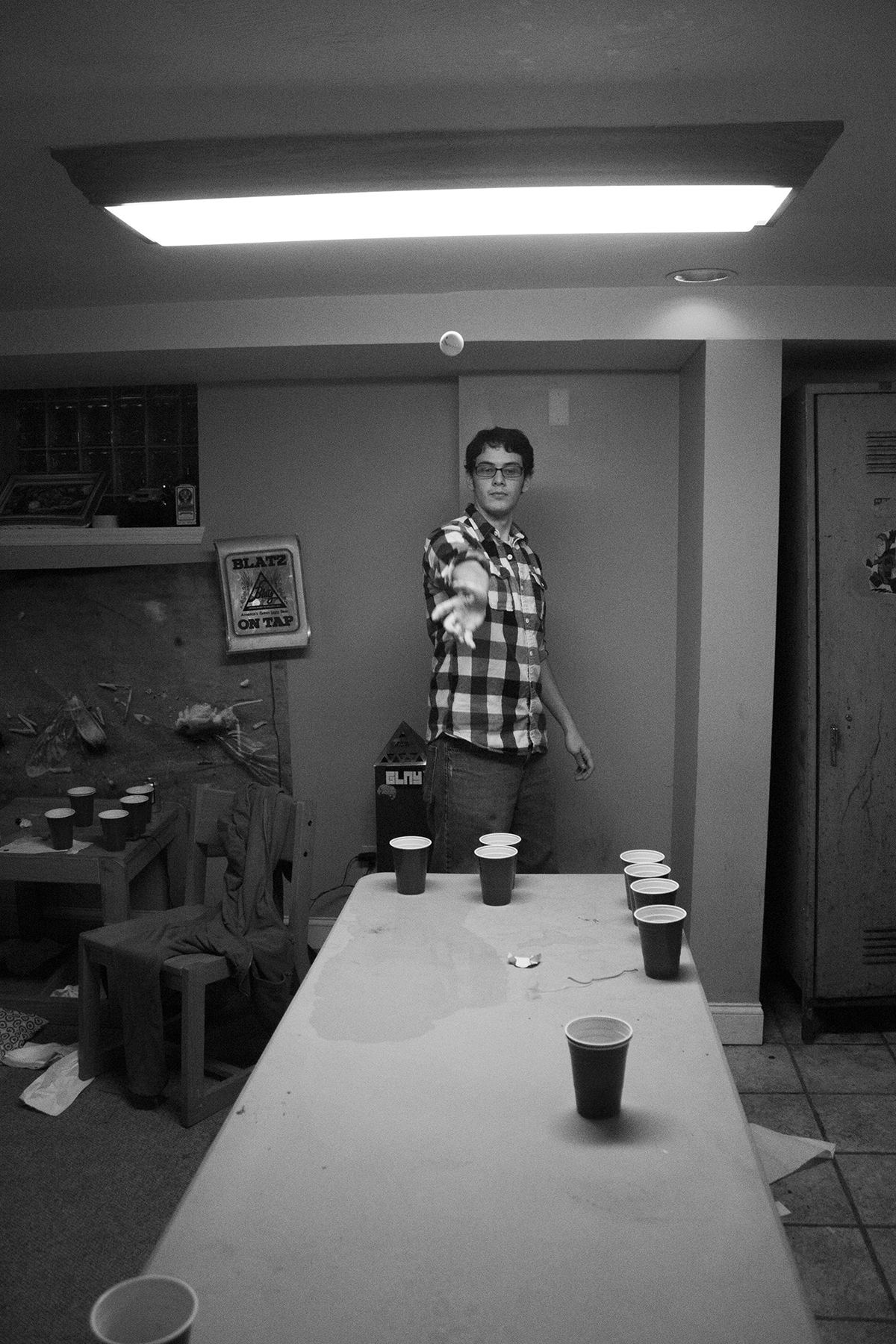 Indigo Children
Digital photographs
MMXIII
---