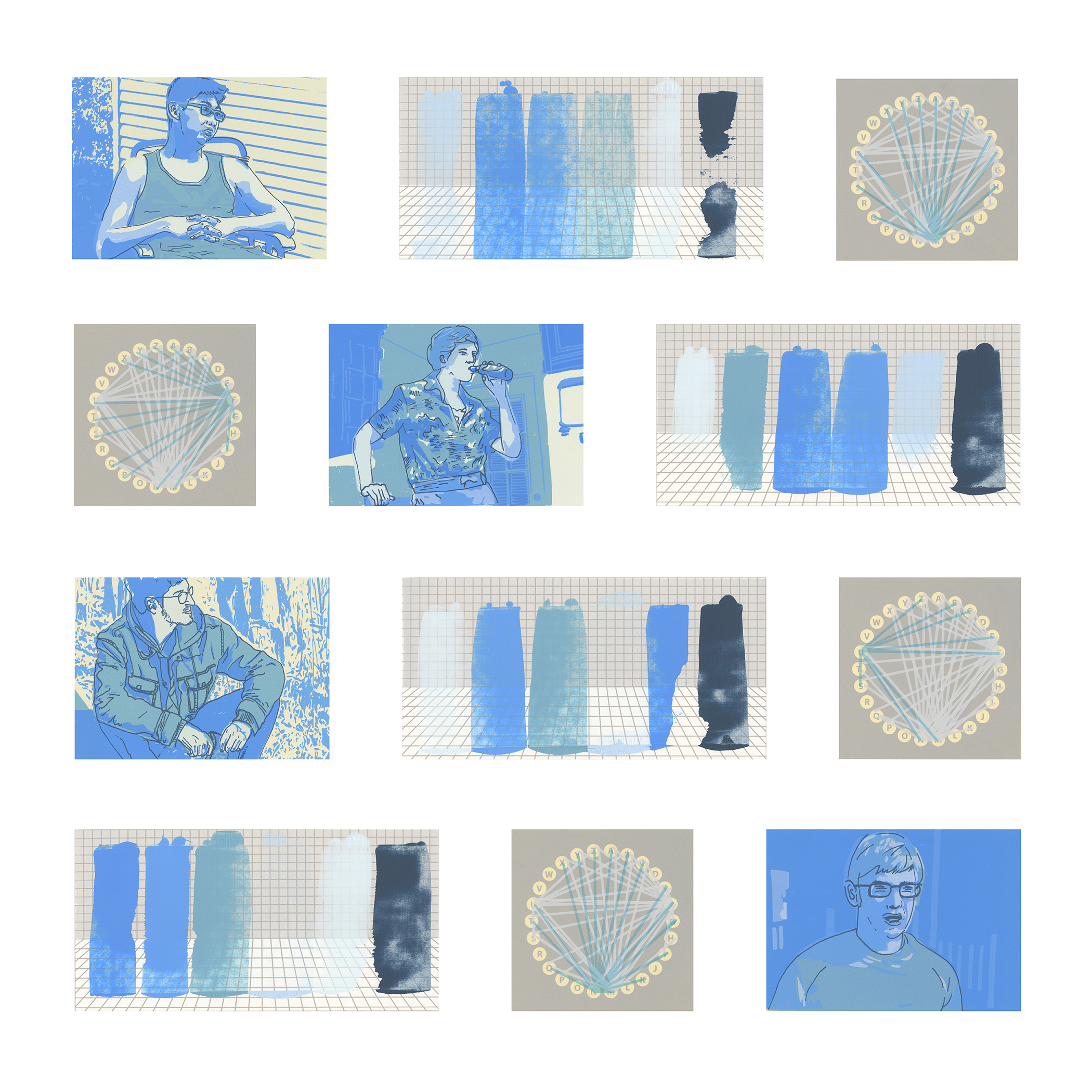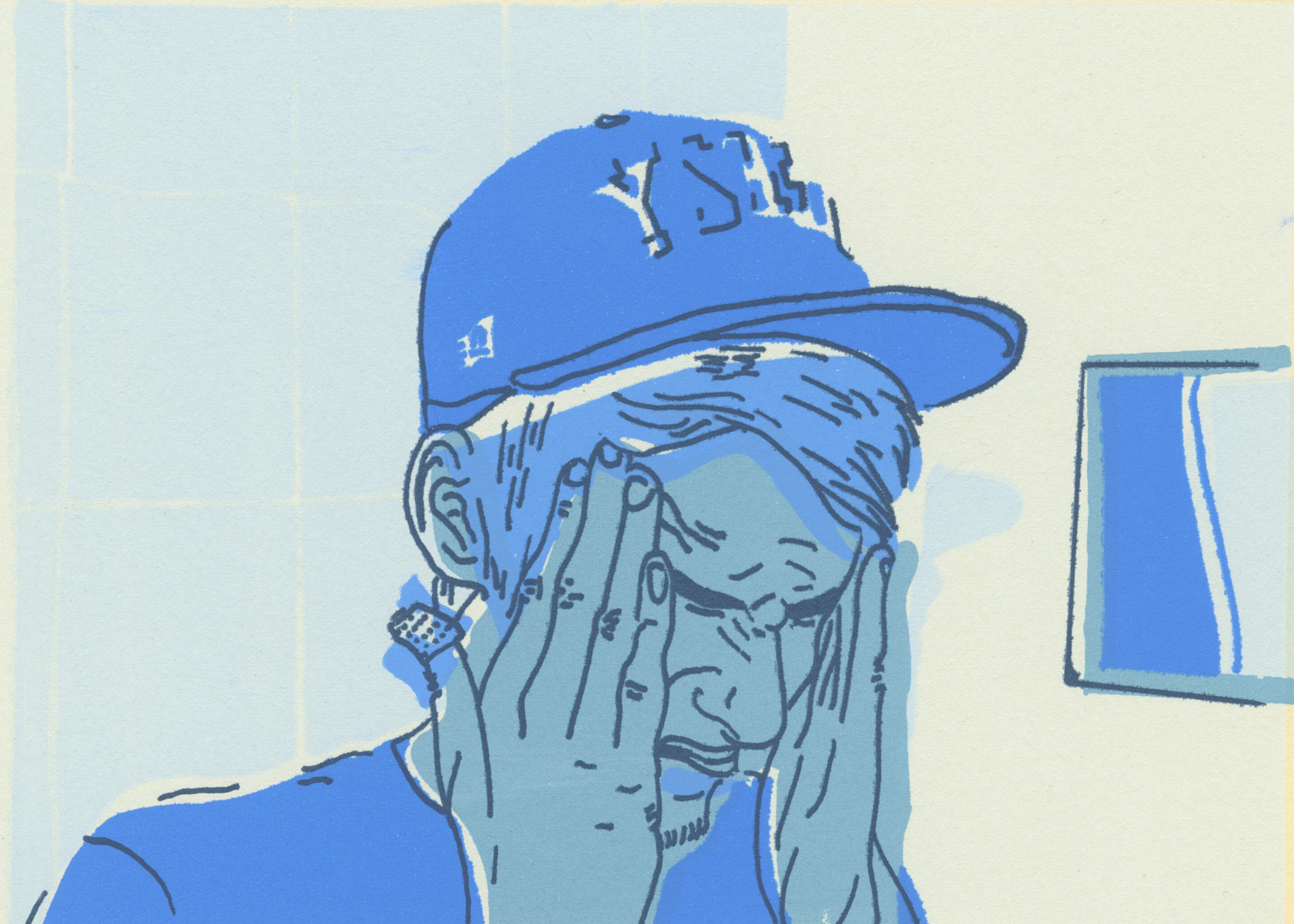 Blue Millennials
Serigraphs on archival paper
5x7'', 5x10'', 5x5''
Hand Printed

Artist proofs available
This printmaking project titled Blue Millennials is my attempt to create a series of analog visual maps of my online social network. I used a data pool of 26 millennials—25 close friends and myself—and investigated our connections to one another through basic data mining of available friend lists and following lists on image-dominant social network platforms. The project has three essential visual components, a portrait, a network map, and a metadata grid. The intention of this project was to reflect on the greater millennial experience, investigating the themes of social connectivity versus isolation and data collection in the digital age.