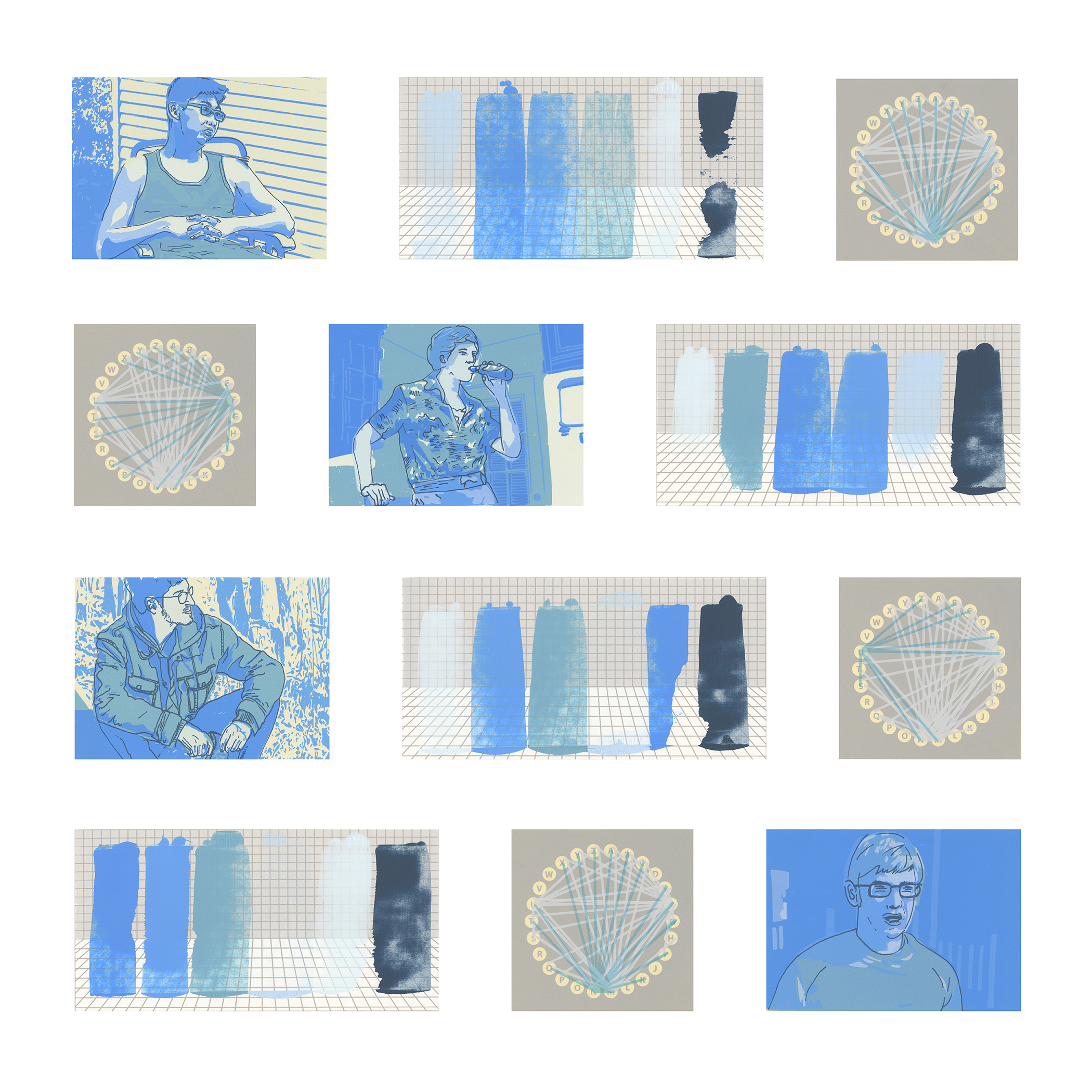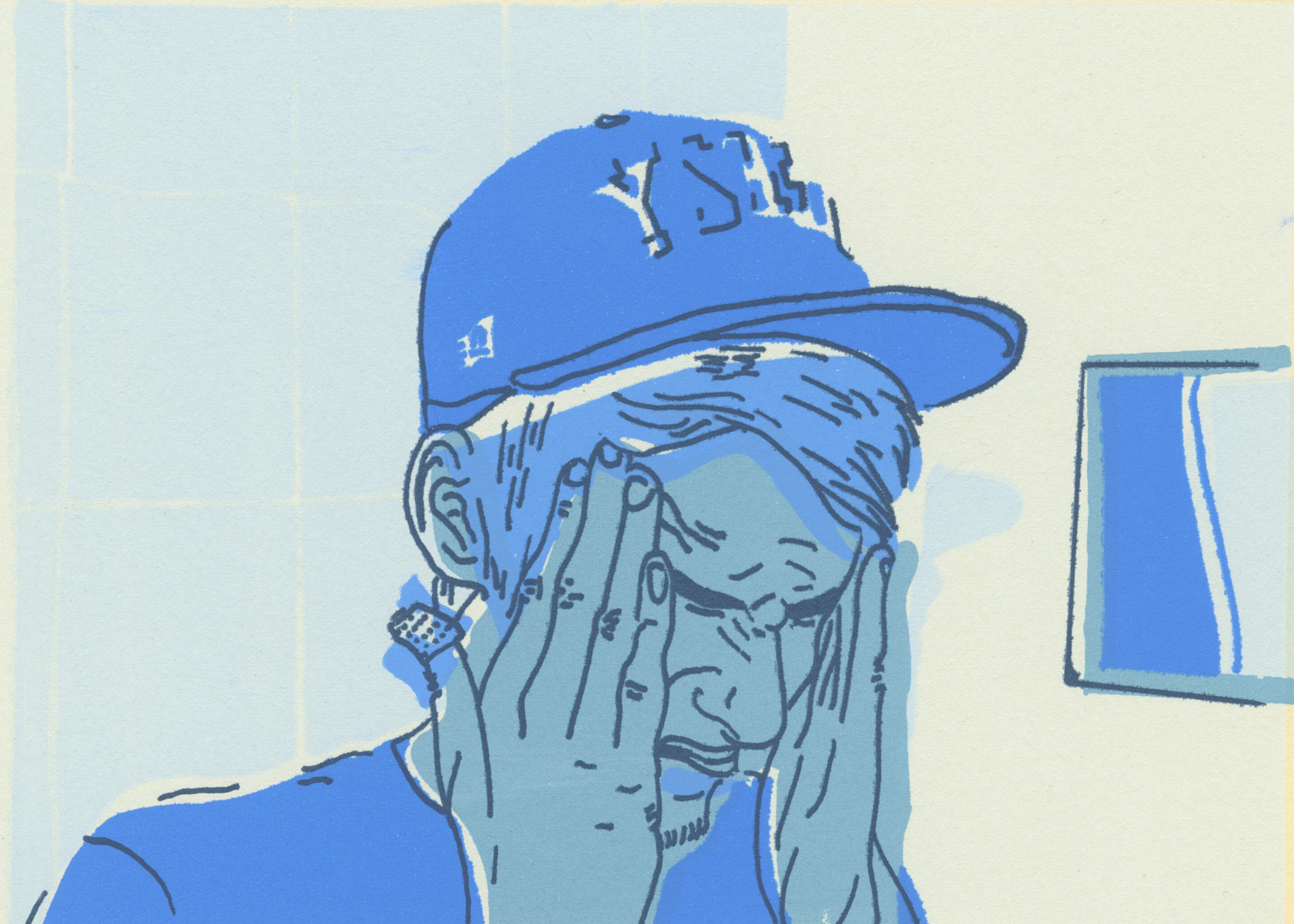 Blue Millennials
Serigraphs on archival paper
5x7'', 5x10'', 5x5''
Hand Printed

Artist proofs available
This printmaking project titled Blue Millennials is my attempt to create a series of analog visual maps of my online social network. I used a data pool of 26 millennials—25 close friends and myself—and investigated our connections to one another through basic data mining of available friend lists and following lists on image-dominant social network platforms. The project has three essential visual components, a portrait, a network map, and a metadata grid. The intention of this project was to reflect on the greater millennial experience, investigating the themes of social connectivity versus isolation and data collection in the digital age.

The first component of this project is portraiture. Each six-color portrait was created using a reference photograph I had taken of each person prior to the conception of this project. I used my personal collection of candid photographs to select images showing my friends looking lost in thought, discouraged, contemplative, imbibing, smoking, etcetera, reassigning a "profile picture" to them that is antithetical to the typical self-advertised and idealized profile pictures we commonly choose to represent ourselves digitally to the world.

The second component included is a network map. Each of the 26 individuals included in my data pool were first assigned a letter A-Z. I then systematically mined friends and following lists on social media platforms to create my own lists describing each person's formal digital connection to each of the other 25. From there, smaller groupings of individuals were made depending on the context of their original connection to me, for example, friends of a friend, the girls I met in Oakland, kids from the neighborhood, etc. With these social pockets established, the webs were then printed, showing a subject's connections to all others in blue ink, and those they share a frame with in gray ink.

The third component references metadata. These horizontal grids show bold streaks of loose ink at face value, but in reality reveal the sequence of ink colors applied to create each portrait, representing each individual pull of the squeegee. These visual elements are meant to be symbolic; representing the vast information collected through digital connectivity regarding our actions but are only revealed to us in an esoteric manner.