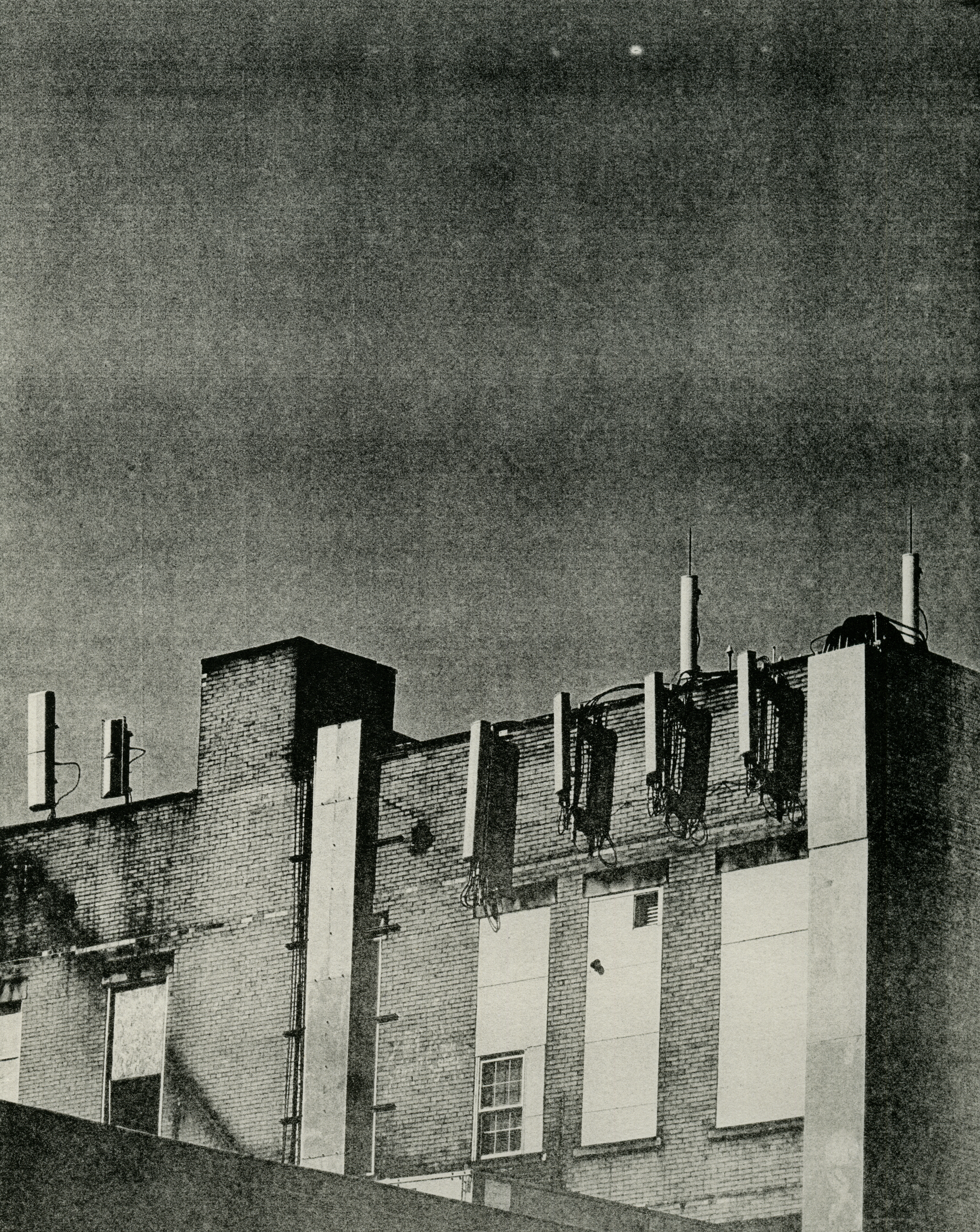 Society Digitized
8x10'' photo-lithographs on archival paper
17x21'' matted and hand-framed in birch plywood
Hand Printed

Artists proofs available
Supplemental 4x6'', 5x7'', 6x6'', and 7x7'' proofs available

These images depict the recent infiltration of technological infrastructure across Pittsburgh's landscape. These antenna systems, known as base stations or cell sites, include both receivers and transmitters, blanketing the area with a wireless telecommunication grid. To me, these images are of Orwellian obelisks, information gatekeepers, vessels of immense power and knowledge in the 21st century.